On Monday, December 12th we organised a "waste food day" at our school.
In cooperation of our cookery class teacher we called for students to enroll for cooking with us from 10-12 o'clock and to bring any food from
home, that was in danger of going bad – such as sprouting carrots or last year's berries from the fridge. Unfortunately, no one enrolled, so we asked for participants from two schools for children with special needs and another upper secondary school in the region. It was on too short notice this time, but we agreed to develope something together in spring. In the end, we asked our little friends, who are seeking asylum in Finland. They embraced the proposition with shiny eyes!Our students went around in stores describing our event and asking for sponsors. One store and a kiosk gave us bags and cardboard boxes full of food, candy, crisps, chocolate, pastries, energy bars, milk, coffee, yogurt and what not! Both of these sponsors want to continue working with us.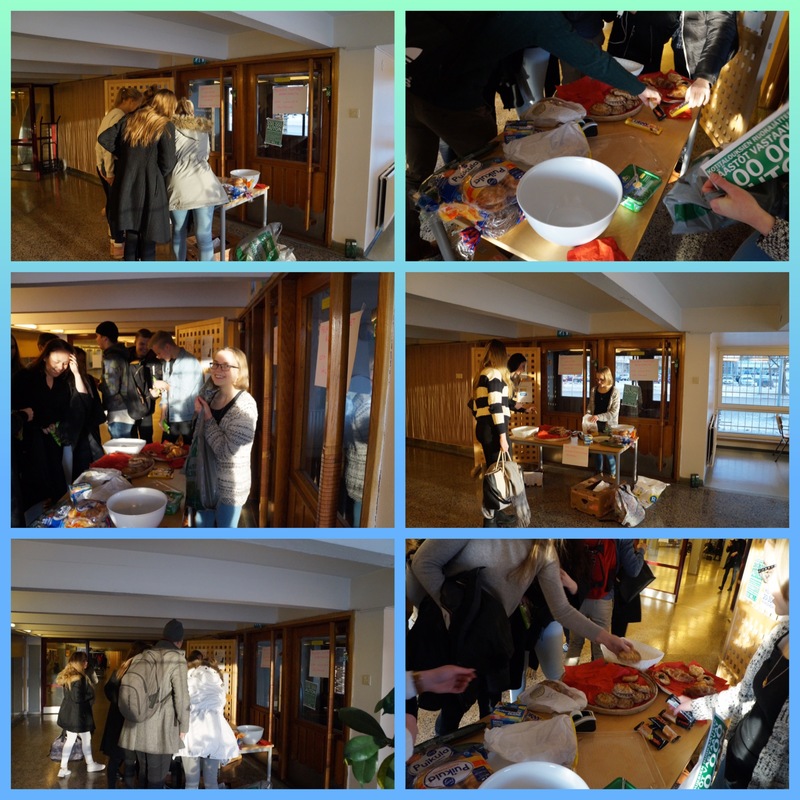 The ready food was given to students for free, and most of it was gone within 10 minutes. The students could donate some money for an environmental cause, but this was voluntary. Our main goal was to raise awareness. We saw a lot of happy faces on this day! On the 12th of December the test week was about to begin, and the students had a lot of learning to do. The snacks were welcome for sure! A big thank you to our sponsors!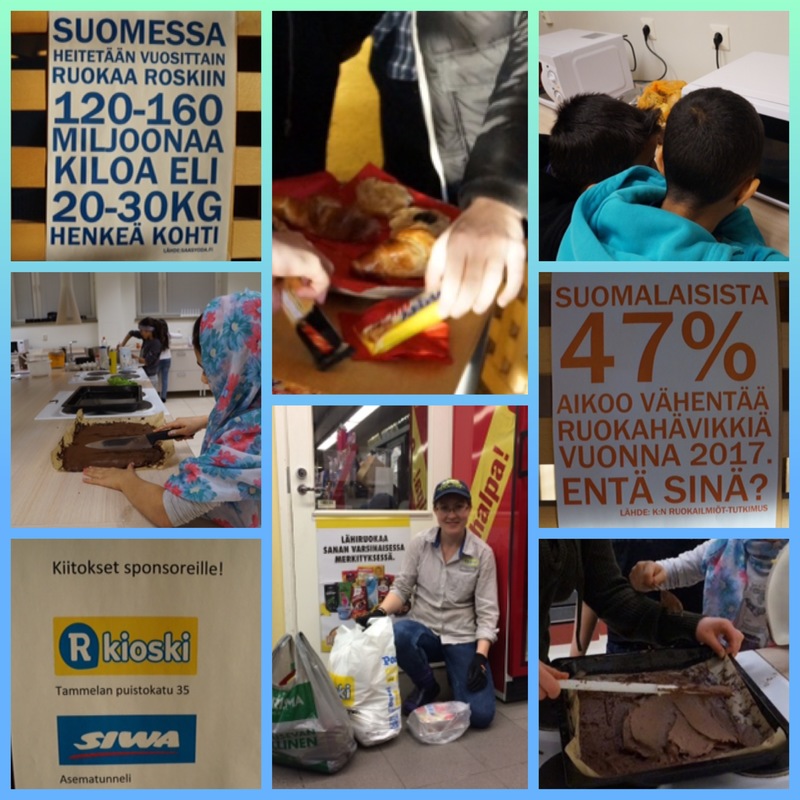 The friendly entrepreneur from the kiosk also brought last christmas' rutabaga casserole from home, which we turned into a bread. Her ham casserole was turned into a salty pie, adding some leftover cheese etc.We spent three hours baking with our adorable Iraqui and Kurdish friends. It was a lot of fun and there were a lot of chocolaty, smiling faces!